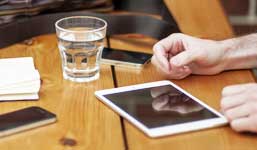 Are you in business or thinking of starting one? Is your current business not living up to its potential? Do you need advice and assistance?
Running a business can be both exciting and over-whelming.
If you need help or advice, then contact me. If you are starting an new business then you most likely have hundreds of questions. If you have been in business for years and finding the struggle too hard, an outside view might be just whats needed to help you move to the next level.
Or maybe you just have some plans for a new project and need some professional advice on the best technology to use.
The first consultation is Free! So why wait? Call me now on +353 87 2485750.